Support
Original poster
Staff member
Support
Aug 20, 2020
3,018
139,484
1,213
All Indonesia radio stations including Radio Prambors FM streaming!

play.google.com
?? Radio Indonesia ??
Listen to the best radio stations for free with Radio FM Indonesia!
? Our application allows you to listen live all free FM radio stations and internet radios from Indonesia. Choose what you want to hear: news, sports, music and more!
With an easy to use, fast and modern interface, give yourself the best listening experience!
Features:
√ Android Auto and Chromecast compatibility
√ Alarm function to wake you up with your favorite radio
√ Share a radio with your friends via social networks, emails or sms
√ Listen to the radio while using other applications or in standby mode of your smartphone
√ Program the automatic shutdown of the application with the Timer function
√ Save your favorite radios
√ Use the magnifying glass to search for a radio
√ Receive a call while using the application
With Radio Indonesia listen now for free to all online FM radio stations, AM Radio and internet radios!
?️ Listen to over 1000 free Indonesian radios with Radio Indonesia, here are a few:
Radio Rodja, OZ Radio Bandung, Nagaswara FM, Radio Dangdut Indonesia, Radio Elshinta, Radio Kayu Manis, Retjo Buntung FM, Prambors FM / Jakarta, Dengerin Musik, Angling Darma FM, Mendhut FM, Radio Dangdut Indonesia / 97.1 FM, IRADIO FM JAKARTA, Radio Muslim, Suara Andika Kediri, RESA FM Tulungagung, Dengerin Musik Indonesia, Lawa, Jepang Radio, 24 Jam Musik Lokal Tulungagung
Send us an email to
[email protected]
to offer to add a radio that you can't find!
Radio Indonesia application needs a 3G, 4G or WiFi Internet connection
*Special Features*
Ads Full Removed
Access Location Disabled
Removed Unwanted Permission
Removed Debug Information
App Information :

Indonesian

CPU Architectures:

Arm64-v8a, Armeabi-v7a

Total APK Size : 10.02 Mb

NOTE : Need Install with SAI (Split Apk Installer)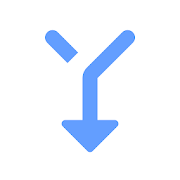 Playstore Link: https://play.google.com/store/apps/details?id=com.aefyr.sai SAI is an advanced APK installer with split APK support. It also has simple app backup/export functionality. SAI can install apps using standard Android API, using root access or using Shizuku. SAI is an open-source...

platinmods.com
Modded By
@Arcaxia
Free Download:
Hidden content
**

You must be signed up and

reply to the thread

or click

'Like' under this post

before you can see the hidden links contained here.

**