Playstore Link:
The Seven Deadly Sins - Apps on Google Play
Game Name: The Seven Deadly Sins
Code For Game Version: 2.40.0
Needs OBB:
No
Needs Root: Yes
Needs Magisk : Yes ( real deivces )
Works for rooted and non-rooted devices, but non-rooted devices require to install Virtual Space or VMOS in order to make this mod work.


*MOD Features*
1. AUTO WIN
Note : Only work some devices . you need to hide pm injector
special thanks :
@DeathLantern
and
@areyounutz15
PLEASE READ: HIGH RISK BAN , DON'T ABUSE IT, I DON'T DEEP TEST LIKE TRY TO BOSS EVENT OR PVP , IF YOU FORGET DISABLE CHEAT THEN REINSTALL GAME
*How to Use*
1. Download the PM Injector App from the official Platinmods post:
Click here
2. Install the PM Injector App.
3. Open the App and grant root, storage and overlay permissions.
4. Browse the Injector App section to find the games supported and download the original APK to the game.
5. Install the App and please make sure you use the files provided by the Modder such as APK and if needed OBB files.
6. Open/Run your App until you reach the loading/home screen.
7. Go back to the PM Injector and search the game name of this post in the PM Injector App.
8. Now click the button "Attach to App" to target your App.
9. Then click the button "Start Menu" to make Menu Injector appear.
10. Now go back to your App and enjoy!
*Important Notes*
1. If you are done or want to stop playing the game, then please make sure to TURN OFF all those cheats/mods you had enabled before killing or closing the menu, otherwise all those cheats/mods will always be active for ever, even if the toggles are turned turned off.
2. Make sure the architectures (x86, ARMv7, ARM64) you choose in the PM Injector App is matching the App on your device, otherwise it might fail due to wrong code injected (App error possible).
3. Make sure the App version in your device matches the App version in the PM Injector App, otherwise the injector may not work because of a code-missmatch (App error possible).
4. If app version in your device and PM Injector App matches but injector does not work, then it could be because the code that the Modder provided was incorrect or there's a new APK with different version code (App error possible). Just ask the Modder to check and fix it.
* If you face one or multiple issues of the listed above then you need to start from scratch by removing the App completely from your device and making a fresh install.
Free Download:
INTERESTED IN A VIP VERSION WITH MORE/OTHER FEATURES INSTEAD? CHECK HERE:
Playstore Link: The Seven Deadly Sins - Apps on Google Play Game Name: The Seven Deadly Sins Game Version: AutoUpdate (instant self-update to latest version) Game Package: com.netmarble.nanagb Needs License: Yes! Get your license here Supported...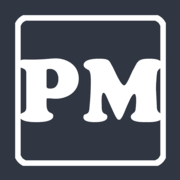 platinmods.com
Last edited: