Platinian
Original poster
Game Name:
GODDESS OF VICTORY: NIKKE
Google Play Store Link:
APK Link: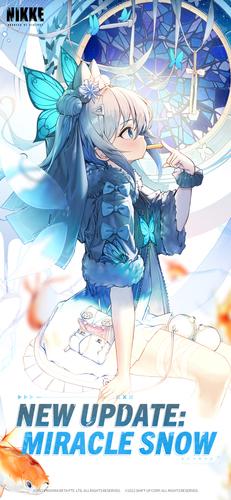 Download the latest APK of Goddess of Victory: NIKKE for Android for free. Goddess of Victory: NIKKE is a sci-fi third-person shooting game where players should take over various NIKKE characters to fight with enemies by aiming at the correct targets. Come to get your SSR NIKKE and save the world!
apkpure.com
Cheat Requested:
Mod Menu
God Mode
Attack Multiplier
Defense Multiplier
Unlimited Skills
Instant Win
Anything possible
Have you tried any cheat engines?:
No -> I don't know how it works
PD: Servers open on the 4th of November at 7:00 am (UTC+9)
Last edited by a moderator: