Retired Staff
Original poster
Retired but loved <3
Jun 29, 2018
591
18,592
1,213
App Name: Instagram Rocket
App Version: v171.0 (T3.7.17)
Needs Jailbreak:
No!
Platform: Apple 64 bit (old devices not working like iPhone 4)
Supported iOS: 16 and less.
Separate App-Icon: no
Supported Devices:
- iPhone 5s or newer
- iPod Touch 6G or newer
- iPad Air/Pro or newer
- iPad mini 2 or newer
- work for non-jailbroken
and
jailbroken devices.
How to install this IPA Apps/Mods (read carefully):
Windows Sideloadly Install iTunes (Win32 Not UWP) 64 Bit Download 32 Bit Download Install Sideloadly 64 Bit Download 32 Bit Download Extract the application file, and open it. Connect your iOS device. Download the modded IPA from Platinmods. Drag the IPA file into the Sideloadly window...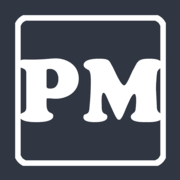 platinmods.com
Instagram Rocket is an amazing tweak by Majd Alfhaily which adds a bunch of amazing and useful new features to Instagram. By default, there are a lot of features that users crave to see on the Instagram app. These features might never see the light of the day, but Instagram Rocket aims to tackle this issue by bringing some of the most requested features to Instagram.

What is Instagram Rocket?
Instagram Rocket is an all-in-one tweak for the iOS Instagram app which adds the most requested features such as downloading photos and videos, repost any post in your Instagram feed, save videos from IGTV, download stories, change your feed to a grid layout, disabled read receipts in DM, and much more.

Instagram Rocket integrates into the original Instagram app and allows you to use Instagram as is while enjoying all the new features that this tweak provides. There are several ways that you can install Instagram Rocket and we'll discuss it later in this article.
*Special Features*
Save photos and videos to your device
Download and save IGTV videos and stories
View your Instagram feed in grid layout
Copy the caption of a post
View profile photos in full size
Repost any posts from your feed
Play videos in high quality when on Mobile Data
Disable screenshot notification in Direct Messages
Disable read receipts in Direct Messages
Mute and unmute stories
Disable automatic advancing of stories
View if a user is following you
Free Download:
Please enjoy the MOD and don't forget to visit us regularly for new MODs or updates =)
Last edited: