Nome do jogo:
Linear Quest
Link da Google Play Store:
Linear Quest is an action RPG where you try to progress forward. Level up your character, gear up, learn new skills and fight tons of monsters! Features: ● Adventure forward and fight many kinds of monsters and duel it out with even bigger boss monsters! ● Fight monsters to earn experience...

play.google.com
Link do APK: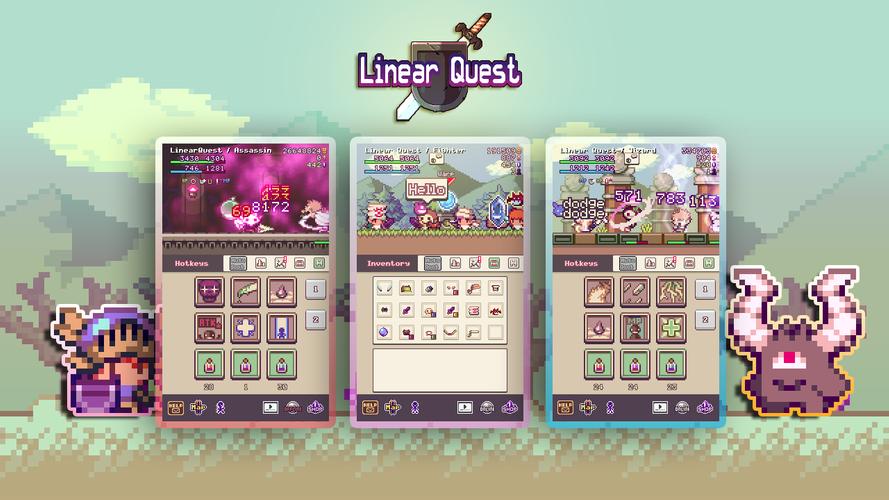 Download Linear Quest apk 1.076a for Android. Side-scrolling 2D pixel action RPG
apkpure.com
Cheat Requested:
Gems
Você já experimentou algum mecanismo de trapaça ?:
Yes, which one? No, I haven't had a chance yet.
Last edited by a moderator: