Awesome Active Platinian
Original poster
Apr 15, 2019
162
12,667
1,193
32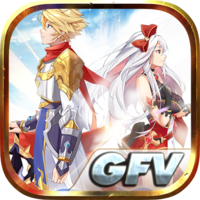 Game Name:
Magic Contract: Fate of Child
Version:
1.1.0
Updated on:
25.07.2022 -
Game Launched!
Server 01 (included English version)
Big Update - 01.08.2022.
What's New?
-
Daily Quests (150 active points):
get reward 444.000 bound Diamond and 30.000 Diamond
-
Hunting World BOSS:
drop b.Diamond and Diamond
- Increase VIP level everyday! Login 3 days can get VIP14! 12 days get VIP 15! 25 days get VIP16!
YES! Right now it's a free game and worthy to install!
​
Updated 11.08.2022. What's New?
- Fix some BUG! Include HOMEBOSS cannot access!
​
Updated 15.08.2022. What's New?
- Server 04 Release (14h GMT+7)
- New events cross server (The Richer)
​
*Private Server Features*
1. Free
VIP 13
(level 5, after completing few quests)
2.
2.000.000 Diamonds (7 days login, giftcode, ingame Quest...)
3. Multiple free EVENT
4. x4 dmg
5.
The ENGLISH translation process over 90%
6. Contact them at fb.com/gamefullvip if you're in trouble
This server comes from Vietnam. Now, they have already provided an English version. Free to play, day reset follow GMT+7.
Free Download:
Hidden content
**

You must be signed up and

reply to the thread

or click

'Like' under this post

before you can see the hidden links contained here.

**
01. GET THE FIRST TOP-UP REWARD (FREE)
(GUIDE HAS BEEN UPDATED on 08.2022)
​
Login here:
https://en.gamefullvip.com/userinfo/giftcode.html
Or copy: en.gamefullvip.com/userinfo/giftcode.html
Find giftcode name:
GFV-9D9AHO77 and GFV-QX6A15U9
Click GIFT CODE
NAME
(30.000 Diamonds and get GIFT FIRST PURCHASE). You can use it for any server.
Take the following steps:
02. IN-GAME Gift Code
(Updated on 20.08.2022 - expired at 12.2022,

lots of resources

)
​
Click on "
BENIFIT
" (top-rightcorner, below Daily Quests) >>>
Redeem CODE.
Just input all of them:

GFVSTART
GFVUPGRADE
GFVMECH
GFV888K
FREETOPUP
GHOSTFEST
...​
(If there is a new code I will update it right here)
SCREENSHOT
(90% of English translation, GM tell me that it will be 100% in next month)
​
Last edited: