Administrator
Original poster
Staff member
Administrator
Mar 22, 2017
8,237
301,716
2,350
Huge roster of fighters - Battle as one of many returning Soulcalibur favorites or brand new fighters including special guest character Kratos from God of War
Exciting game play modes - Play the new single player game mode developed exclusively for the PSP and classic game modes like Arcade, Vs., and Survival
Dynamic battles - Take the signature Soulcalibur game play wherever you go with visuals unlike anything seen on the PSP system
Unlimited character customization - Create your personalized fighter with the most robust character creation tool featured in the Soulcalibur series
Face off against the competition - Challenge the computer AI or compete against your friends in the Vs. Mode through Ad-Hoc
SOULCALIBUR: Broken Destiny preserves all the fierce battles and gorgeous visuals the series has been known for to create the most comprehensive fighting experience ever on a handheld system with highly responsive controls and balanced gameplay. Adding depth to the combat, an all new single player mode has been specifically crafted for the PSP system that not only challenges a player's reflexes but also improves their fighting skills. Following in the footsteps of Soulcalibur IV, Critical Finish Moves return where opponents can be defeated with one spectacular attack. Furthermore, the game's character customization feature has been outfitted with even more options than ever before for infinite possibilities to create an original fighter or customize a favorite warrior.
Free Download:
Hidden content
**

You must be signed up and

reply to the thread

or click

'Like' under this post

before you can see the hidden links contained here.

**
To use this PSP ROM on your Android device you need to download and install the emulator first: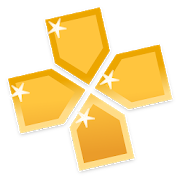 Play PSP games on your Android device, at high definition with extra features! PPSSPP is the best, original and only PSP emulator for Android. It runs a lot of games, but depending on the power of your device all may not run at full speed. What's New: Lots of performance and compatibility...

platinmods.com
Last edited: