Retired Staff
Original poster
Retired but loved <3
Jun 29, 2018
591
18,592
1,213
App Name: unc0ver Jailbreak for iOS 11 - iOS 14.3
App Version: 6.11 (March 7th, 2021)
Needs Jailbreak:
No!
Platform: Apple 64 bit (old devices not working like iPhone 4)
Supported iOS: 16 and less.
Separate App-Icon: no
Supported Devices:
- iPhone 5s or newer
- iPod Touch 6G or newer
- iPad Air/Pro or newer
- iPad mini 2 or newer
- work for non-jailbroken
and
jailbroken devices.
How to install this IPA Apps/Mods (read carefully):
Windows Sideloadly Install iTunes (Win32 Not UWP) 64 Bit Download 32 Bit Download Install Sideloadly 64 Bit Download 32 Bit Download Extract the application file, and open it. Connect your iOS device. Download the modded IPA from Platinmods. Drag the IPA file into the Sideloadly window...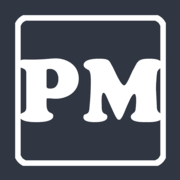 platinmods.com
*Special Features*
unc0ver Jailbreak lets your jailbreak iOS 11.0 - iOS 14.3 on iPhone, iPad, and iPod touch, including iPhone 12, iPhone 11, iPhone XS, iPhone XR, iPhone X, and other models.
Currently, unc0ver supports the following iOS devices:
iPhone:12 Pro Max, 12 Pro, 12, 11 Pro Max, 11 Pro, 11, XS Max, XS, XR, X, 8/8 Plus, 7/7 Plus, SE, 6s/6s Plus, 6/6 Plus
iPad: 5/6, Mini 5/4/3/2, Pro 1st/2nd/3rd gen., Air 3/2/1
iPod touch: 6, 7
Currently, unc0ver supports the following iOS firmware:
iOS 13.0 - iOS 14.3
iOS 12.4
iOS 12.0 - iOS 12.2
iOS 11.0 - iOS 11.4.1
iPadOS 13.0 - iPadOS 14.3
In order to install unc0ver on your device, you have to use a sideloading tool such as AltStore. Here's how you can install the unc0ver jailbreak on iPhone, iPad, and iPod touch with AltStore:
The first step is to download and install AltStore on your computer and device.
Next, download the unc0ver IPA. You can download the IPA by clicking the "Download-Link" button.
Once downloaded, open AltStore on your device and go to the My Apps tab.
Press the +icon in the top left corner to add a new app. You'll see a list of all the IPA files that you downloaded with Safari. Tap on the unc0ver IPA that you downloaded earlier.

Note: if it's your first time using AltStore, you'll be prompted to enter your Apple ID and password. This is sent to Apple to generate a signing certificate to install the app.

AltStore will begin installing the jailbreak. The process takes a couple of minutes to finish and after it's installed, it will appear on the My Apps page and you can open it from there or from the Home screen.
The process for jailbreaking your iPhone or iPad is quite simple. Once you've installed unc0ver on your device, simply open the app and press the Jailbreak button to get started. During the jailbreak process, do not interrupt your device and let the jailbreak finish properly.
Credit: Pwn20wnd
Free Download:
Please enjoy the MOD and don't forget to visit us regularly for new MODs or updates =)