PMT Elite Modder
Original poster
Staff member
Modding-Team
Sep 9, 2018
4,686
765,197
1,213
iTunes Link:
N/A
App Name: Card Wars - Adventure Time Card Game
App Version: v1.11.0
Bundle ID: -
Needs Jailbreak:
No!
Platform: Apple 64 bit (old devices not working like iPhone 4)
Supported iOS: 14 and less.
Separate App-Icon: no
Supported Devices:
- iPhone 5s or newer
- iPod Touch 6G or newer
- iPad Air/Pro or newer
- iPad mini 2 or newer
- work for non-jailbroken
and
jailbroken devices.
How to install this IPA Apps/Mods (read carefully):
Windows Sideloadly Install iTunes (Win32 Not UWP) 64 Bit Download 32 Bit Download Install Sideloadly 64 Bit Download 32 Bit Download Extract the application file, and open it. Connect your iOS device. Download the modded IPA from Platinmods. Drag the IPA file into the Sideloadly window...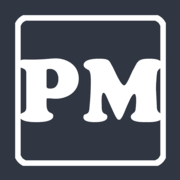 platinmods.com
*Special Features*
>Paid App for free
Original Servers shut down and IPA can no longer be acquiered on the AppStore, but Game is still playable on Offline Mode.
Free Download:
Please enjoy the MOD and don't forget to visit us regularly for new MODs or updates =)