iPMT Elite Modder
Original poster
Staff member
iOS Team Leader
Modding-Team
Jul 13, 2017
5,396
362,562
1,213
iTunes Link:
https://apps.apple.com/us/app/bleach-mobile-3d/id1480815980?uo=4
Game Name: BLEACH Mobile 3D
Game Version: v1.5
Bundle ID: com.mykoramgamebleach.global
Needs Jailbreak:
Yes
Platform: Apple 64 bit (old devices not working like iPhone 4)
Supported iOS: 14 and less
Joint development with KLabGames
The First ever Genuine BLEACH 3D MMORPG Mobile Game

====== Game Features ======

--Truthful to the Anime Classic, Replay the Story of a Soul Reaper Agent--
Joint development with KLab Games,
Original Anime Characters, Story Plot & Classic Skill Reappear,
The First ever Genuine 3D MMORPG BLEACH ARPG Mobile Game!

--Reappearance of Original Voice Actors, Hundred Actors Lineup--
A Roster of Japan's popular voice actors, a Audio-Visual Feast ,
Original Voice Talents Reappear, Great Immersive Experience,
Leading you to the other side of the world!

--Open World Map in 3D, Offering Free Exploration of Hueco Mundo--
360° free rotating viewing angle, Reappearance of Soul Society, The Human World, Hueco Mundo.
Famous Locations such as the Kurosaki Clinic, Urahara Shop, the Rukon District, Las Noches & others,
Not featuring a Simple & Boring Mission Mode, Explore the Human world and Hueco Mundo anytime on your own!

--13 Court Guard Squad Gathers, Experience Great Fighting Mechanisms--
Bankai! Feel The Power when Ichigo Kurosaki waves his Zanpakuto!
Control renowned characters such as Byakuya Kuchiki, Kenpachi Zaraki, Uryu Ishida,
Form The Strongest Squad and Experience the most Realistic Battle Experience on Mobile

--Multiplayer Real Time Battles, Become a Real Soul Reaper--
Brand New PvP Mode, Real Time PvP Solo Battles,
Fight powerful enemies, together with your Teammates,
And dive into the Unlimited Multiplayer Hueco Mundo's Big Brawl,
Join the fight together and march toward the final chapter!
Supported Devices:
-Jailbroken iPhone 5s or newer
-Jailbroken iPod Touch 6G or newer
-Jailbroken iPad Air/Pro or newer
-Jailbroken iPad mini 2 or newer
How to make this cheat run for you (read carefully):
System Requirements - Your iOS device must have jailbreak. - You need to have Cydia Substrate installed on Cydia. - You need to have PreferenceLoader installed on Cydia. - You need a Filemanager to move the file from your PC to your iDevice (i.e. iFunbox) - You need a Filemanager installed on...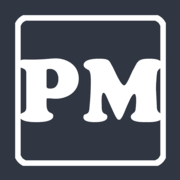 platinmods.com
*MOD features*
1. MOD Menu
2. Damage Multiplier
// Increase Player Damage
3. Defense Multiplier
// Increase Player Defense
Free Download:
Please enjoy the MOD and don't forget to visit us regularly for new MODs or updates =)