iPMT Elite Modder
Original poster
Staff member
iOS Team Leader
Modding-Team
Jul 13, 2017
5,459
368,875
1,213
iTunes Link:
GrandChase
Game Name: GrandChase (Global)
Game Version: v1.49.7
Bundle ID: com.kog.grandchaseglobal
Needs Jailbreak:
Yes
Platform: Apple 64 bit (old devices not working like iPhone 4)
Supported iOS: 14 and less
Modded by:
@Yeowang
&
@G-Bo ッ
Special thanks to:
@TheArmKing
GrandChase Returns! Immerse Yourself in an EPIC Adventure
For ALL RPG Fans!
■■■■■Continue The CHASE!■■■■■
Join over 2 Million Chasers in the game that is taking over the globe! Find out for yourself why people are joining the Chase in a game the takes you on an adventure that you used to only be able to find on your PC! Build out your perfect Dream Team from over 100 heroes both new and old, and take them through multiple challenges in this Epic Mobile RPG!
A game for the true RPG fan, immerse yourself in the brilliantly written storyline and grow your party members as you battle through the different modes for solo play. You can also join a guild, make friends, fight alongside others in Dual Raids, and even fight against other Chasers in PVP! This is a game that you just can't put down!
See for yourself why this game is being rated so high by players and has ranked "Top 10 RPG Game" in 25 countries!
Download NOW and begin your adventure TODAY!
Just Tap & Drag!
Command your party with easy to use controls!
Your decision changes the flow of battle
Whether it's skill timing, order, coordinates, or directions,
it's YOU that will change the flow of battle!
Gather and Slay!
Experience real action on mobile!
Feel the satisfaction of gathering more than 100 monsters and then slaying them all at once!
Enjoyed by 20 million people, the king of RPG has returned!
The great chase to pursue Kaze'aze across dimensions begins yet again!
This is the official sequel to the free to play online pc game, GrandChase which was enjoyed by 20 million users around the world!
Collect Countless unique Heroes!
All new characters have been added along with the original cast from GrandChase!
With over 100 different heroes plus multiple pets to collect
You can mix and match to assemble your own unique team!
Different Modes! Different Play!
Upgrade, evolve, prestige, and awaken!
Assemble your party of 4 plus pets for different modes and contents!
Supported Devices:
-Jailbroken iPhone 5s or newer
-Jailbroken iPod Touch 6G or newer
-Jailbroken iPad Air/Pro or newer
-Jailbroken iPad mini 2 or newer
How to make this cheat run for you (read carefully):
System Requirements - Your iOS device must have jailbreak. - You need to have Cydia Substrate installed on Cydia. - You need to have PreferenceLoader installed on Cydia. - You need a Filemanager to move the file from your PC to your iDevice (i.e. iFunbox) - You need a Filemanager installed on...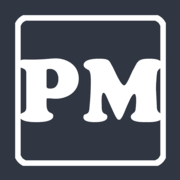 platinmods.com
*MOD Features*
1. MOD Menu
2. God Mode
3. Damage x1 - x100
// Choosable via slider
4. Works in PvP + PvE

NOTE:
After using the slider to get your multiplier do press the slider to activate.
ALSO NOTE:
You need to use Jailbreak Bypass Tweaks now! Our recommendation is A-Bypass from MERONA Repository (
Merona Repo
)
Free Download:
Please enjoy the MOD and don't forget to visit us regularly for new MODs or updates =)
Last edited: