Kingdom Hearts is the first project of Squaresoft and Disney Interactive. This revolutionary relationship has created a completely new genre of the game - an action RPG, which connects classic Disney figures and worlds with new elements created in the renowned squaresoft style.
Free Download:
Hidden content
**

You must be signed up and

reply to the thread

or click

'Like' under this post

before you can see the hidden links contained here.

**
To use this PS2 ROM on your Android device you need to download and install the emulator first: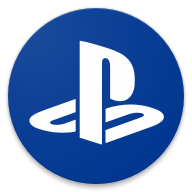 Features: * First "Real" PlayStation 2 Emulator * Working with almost any Game * Completely Free, No ADS, No Tracking * Completely Offline * Optimised BiOS file included To use the 64MB Memory Card: Manually replace the old 8MB in "android/data/xyz.aethersx2.android/files/memcards" with the...

platinmods.com