PMT Elite Modder
Original poster
Staff member
Modding-Team
Sep 9, 2018
3,210
679,194
1,213
Playstore Link:
Royal Knight Tales – Anime RPG - Apps on Google Play
Game Name: Royal Knight Tales – Anime RPG
Game Version: v1.0.25
Needs OBB:
No
Needs Root:
No
Needs License:
Yes!
Get your license
here
Connect to an online fantasy kingdom, gather beautiful girl knight heroes, lead troops in innovative casual tactical battles, and join fun clan activities. Let's play this perfect mix of anime RPG and casual online MMO games together! No in-game Ads.
Generous beginner rewards including SSR heroes, summon coupons, gems, and more. Claim from in-game mail as you level up to 5, 10, 15, 20, and 25, they will certainly help you grow stronger fast!
Beginner welcome pack code: newgamer
English language only. (Solo inglés) (Apenas inglês) (Que l'anglais) (Только английский)
During the casual tactical battle, your guardian knight heroes will lead their respective troop classes in the battle formations you assigned. Each hero also has two primary skills. An Active skill that you can control the timing and another Autocast skill that will auto-activate periodically during battle.
Develop your royal home castle, defeat epic bosses, make/join a clan, and save the kingdom from chaos! Royal Knight Tales is the new anime RPG game with casual MMO gameplay from the creators of the highly acclaimed Sword Fantasy Online. A lot of effort went into making this game, we are happy to have long-term players who enjoy the game, so many gems, summons, and other rewards can be gained by playing daily.
We don't open new servers frequently, so just play on the newest one, and no worries.
Follow our official Royal Knight Tales Facebook page for regular news and Message us on Facebook for player support:
Royal Knight Tales. 518 likes · 22 talking about this. Gather guardian knights and princess, join the epic odyssey of a fantasy kingdom in chaos.
www.facebook.com
Game Features:
Beautiful Anime Heroes
You can recruit dozens of chibi girl knight heroes in this fantasy RPG. Each knight has their own set of skills, class, and retinue troops. Heroes can be recruited by completing Elite Stages, friend gacha and elite gacha summon. Every character is beautifully drawn in high-quality anime style, if your love anime or chibi cartoon art style, this is a must-try!
Heroes Lead Retinue into Battle
Each knight hero in the chronicle has their unique retinue troops. Those loyal chibi soldiers will follow and fight alongside their heroes. Mage heroes will have spellcasters as troops, rider heroes will have knight troops, and flying heroes can even have dragon rider troops! In addition, troops can be upgraded and evolved, initially, that chibi Flying Horse Riders could evolve into Flying Crusaders or even magnificent Dragon Riders based on your choice!
Tactical Battle Elements
Use class countering and formation to tactically battle your enemies in the chronicle. Mounted riders might be able to charge down the sword and shield foot soldiers but spear soldiers can effectively counter them. Mages hiding behind the enemy formation can cause havoc to your troops if left unchecked, best use Flyers to swoop in and charge them down. All done in anime chibi style!
Online MMORPG Clans, Events, and Chats
You can join a clan like in MMO RPG and earn great rewards through clan events daily. Co-op with other players to defeat clan bosses and earn weekly gifts. Clans can take over island castles in the weekly Skyland Wars and earn many rewards! Last but not the least, you are encouraged to chat with other players in the world chat or clan chat, please be civil though.
Daily Free Gems & Rewards
As in Sword Fantasy Online, this chronicle fantasy RPG game is very rewarding to play every day. There are plenty of ways to earn Gems daily, the first time you clear a stage, from daily quests, login rewards etc. Login in to play every day is the way to advance fast! We believe players will naturally top-up to support a game they love.
*MOD Preview*
*MOD Features*
1. MOD Menu
2. Damage Multiplier x1 - x20
3. Defense Multiplier x1 - x20
NOTES:
1. For the case you do not get exp, gold or other awards displayed after battle please do not worry. That's a visual glitch of the game. You will still receive them. You can fix that with a simple restart of the game.
2. Some devices cannot run this mod (will stuck on blackscreen after start). In that case you sadly have to try apps like VMOS or use the
recommend emulator
which is working 100% as its being tested.
*How to install (click the spoilers to read)*
Signed APKs do work on all Android devices (rooted + non-rooted).
Signed APKs are in the most cases the only provided files by the mod publisher as they work for everyone.
1.) Remove the original game/app.
2.) Download the MOD APK.
3.) Install the downloaded MOD APK.
4.) Enjoy.
Google login possible?
No.
Facebook login possible?
Yes. But you have to remove the Facebook App from your device.
Specific game account login possible (for example: E-Mail, HIVE, Kakao)?
Yes.
Notes:
- If you used our MOD APK before and just want to update, you can install the new MOD APK on top of the old without removing the game/app first.
- In-App purchases are not possible on signed APKs as they require Google services similar to the Google login process.
Unsigned APKs do only work on rooted and patched devices/environments.
These are not always provided by the mod publisher as they do only work under certain circumstances.
1.) Your device must be rooted.
2.) Your device must be patched to ignore app signatures. This can be done with the help of tools such as Luckypatcher or Xposed.
Once you fill that requirements the process is the same as with signed APKs with the difference that you can overwrite the original game/app with the MOD APK without removing it first.
1.) Download the unsigned MOD APK.
2.) Install the unsigned MOD APK.
3.) Enjoy.
Note:
For the case the unsigned APK does fail to install: Your device patch is not done correctly!
Google login possible?
Yes.
Facebook login possible?
Yes. Even with Facebook App installed.
Specific game account login possible (for example: E-Mail, HIVE, Kakao)?
Yes.
You are rooted and want to know how to patch your device? Please
click here
for more information.
VIP ONLY DOWNLOAD
Playstore Link: Royal Knight Tales – Anime RPG - Apps on Google Play Game Name: Royal Knight Tales – Anime RPG Needs OBB: No Needs Root: No Ready for Android 13: Yes! Needs License: Yes! Get your license here Modded by: @Yaskashije *MOD...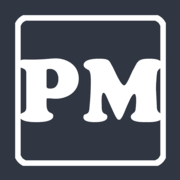 platinmods.com
You want this awesome MOD together with many other games and perks? Get VIP here:
Tutorials:
How to sign up and download on Platinmods.com
List of useful tutorials about how to use this website and its content
Last edited by a moderator: