Playstore Link:
Evan + 17,777 Rubies + 1,777 Draws All ready!

play.google.com
Game Name: Seven Knights Idle Adventure
Game Version: 1.04.01
Needs OBB:
No
Needs Root:
YES
*MOD Features*
> Mod Menu
> Damage Multiplier
> Defense Multiplier
> God Mode
> Faster Move Speed
Note: Use the mod moderately to be safer.
Stay away from harmful malicious mods that fill your device with UNWANTED ADS!
I always provide quality service with no such malicious tricks to earn money. We want you happy, that's our goal. You can be sure to download quality on platinmods.com.
*MOD Preview*
Note: Mod video is outdated

*How to install*
A detailed tutorial of how to install and use Zygisk MODs for rooted devices. What are the requirements to use Zygisk MODs? 1. Your device needs to be rooted. 2. Your device needs to have Magisk installed and working. 3. Your device needs to have Zygisk enabled and running inside of Magisk...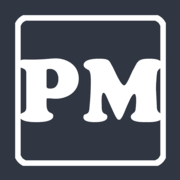 platinmods.com
Free Download:
Tutorials:
How to sign up and download on Platinmods.com
List of useful tutorials about how to use this website and its content
Last edited: