Administrator
Original poster
Staff member
Administrator
Mar 22, 2017
8,975
318,372
2,350
The Bleach: Heat the Soul; (BLEACH:ヒート・ザ・ソウル) series is a series of 3-D cel-shaded fighting games for the PSP based on Bleach. Each installment is developed by Eighting and published by SCEI. All installments have been released only in Japan. Each installment has several methods of play, with different types of game modes. New games have introduced additional modes that usually carry over to the sequels. Using characters taken directly from Bleach manga,[1] the player uses each character's unique abilities to battle and defeat an opponent. New games expand on the series' plotline in "Story Mode" or, as it is known in Heat the Soul 3 and 4, "Mission Mode," which generally stays true to the source material. Because of this, the character roster increases with each installment.
Free Download:
Hidden content
**

You must be signed up and

reply to the thread

or click

'Like' under this post

before you can see the hidden links contained here.

**
To use this PSP ROM on your Android device you need to download and install the emulator first: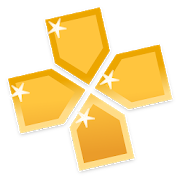 Play PSP games on your Android device, at high definition with extra features! PPSSPP is the best, original and only PSP emulator for Android. It runs a lot of games, but depending on the power of your device all may not run at full speed. What's New: This is no ordinary release - a lot of...

platinmods.com
Last edited: